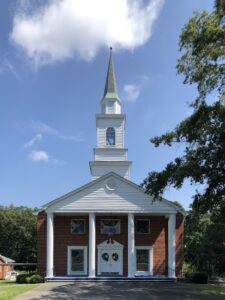 WELCOME!
Please consider this your invitation to come and be a part of Philadelphia Baptist Church. Born in 1773, our church has been a beacon of hope in our community for over 235 years. During that time, our nation has seen many changes. But, our faith and our God have remained the same.
Philadelphia Baptist Church is made up of imperfect people who struggle with problems and search for answers to the challenges of life. We believe those answers are found in God's word. We have chosen to share our joys, our hopes, and our struggles as a family. Please come and be a part of all that God is doing through us and in us at Philadelphia. May God Bless You.
Our Services
Sunday
9:30 AM Sunday School
10:30 AM Morning Worship
In-Person in the Sanctuary, Livestreamed on Facebook on the Pastor's page.
4:30-6:00 PM In Person AWANA Club and Youth
Wednesday
7:00 PM
Adult Bible Study In Church Streaming on Facebook,
Mission Friends,
GA's, RA's, Youth, Girlfriends in Christ,
8:00 PM Choir Practice
Pastor Caroll has a YouTube Channel now. Go to
youtube.com
and under search, type in Pastor Caroll Anthony then click on Subscribe. You can watch videos without subscribing; however, if you would like to subscribe to his channel, you will need a Gmail or Google Account. Have a GREAT day!
To watch or listen to Messages, please go to uTube (Pastor Caroll Anthony) and Facebook (Caroll Anthony). Facebook Live Bible Study (Caroll Anthony) on Wednesdays at 7:00 PM. Stay Well!